Meetings at Comfort Suites, Rapid City
Offering over 5,759 square feet of combined flexible event space, including an exhibition hall, boardroom and banquet room, we are here to fulfill all of your business, event and catering needs.

Perfect for hosting company parties, conventions, executive meetings, receptions and reunions in Rapid City, the Comfort Suites Hotel and Convention Center is the ideal setting to clear your mind, inspire creativity, gather with friends and family or just enjoy a special day.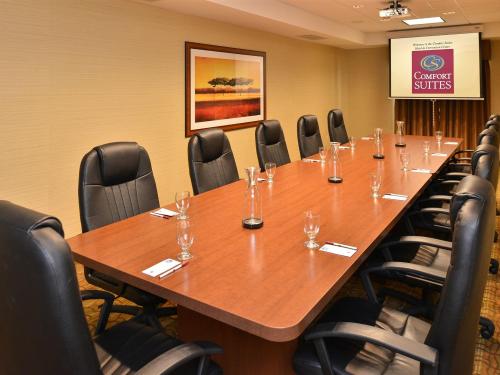 The Crown Ballroom and Knights Table Boardroom offer state of the art technology including: ceiling mounted projectors, drop-down screens, free high-speed wireless and hardwired internet, cable tv reception, Bose sound system, wireless handheld and lapel microphones as well as a variety of piped music.
Let our Event Coordinator take the worry out of planning and executing your event, with award winning service from start to finish!

CONTACT US FOR MORE INFORMATION
Catering Options
Providing the highest quality menu selection in the area, our catering offers an incredible range of choices for your event. Dedicated to help you create a delicious menu, our catering team will see that your needs and tastes are exceeded.
We are capable of providing almost any type of catered meals from light appetizers to a full meal as well as some specialty dishes you cannot get anywhere but here! If you're looking for something even lighter, we have a variety of Snack/Break options available as well. Please ask to take a look at the menus we have to choose from or make a suggestion – we'll make it happen! Contact our Sales Office at 605-791-5087 for more details.
Beverage service of coffee and water included with room rental. Other options available are soda, lemonade, juice or tea. Wine, beer and spirits available for all meetings and events.
Crown Ballroom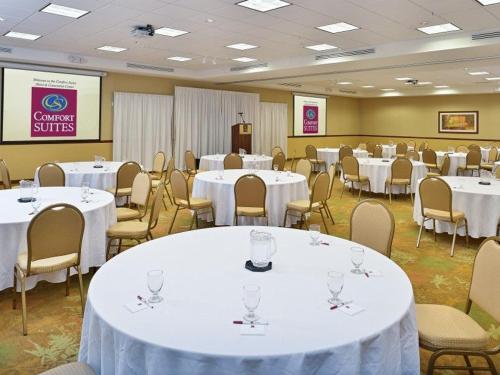 Room size: 2,730 square feet (62' x 42')
Seats:
Classroom Style: 140 people
U-Shape: 60 people
Theater Style: 300 people
Reception Style: 400 people
Rounds of 10: 200 people
Hollow Square: 80 people
Crown ballroom can be divided in half into East & West Ballrooms
East or West Ballroom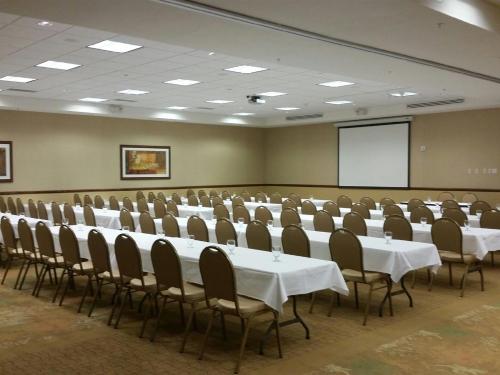 Room size: 1,365 square feet (32.5' x 42')
Seats:
Classroom Style: 60 people
U-Shape: 24 people
Theater Style: 130 people
Reception Style: 200 people
Rounds of 10: 90 people
Hollow Square: 40 people
Royalty Row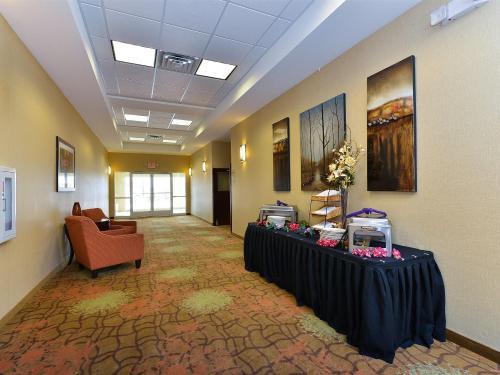 Seats:
Reception Style: 65 people
Exhibition hall just outside the Crown Ballroom
Included at no charge if renting all or part of the Ballroom
Great for buffet serving lines during a large reception or ceremony
The Knights Table (Boardroom)
Room size: 432 square feet (36' x 12')
Seats:
Boardroom Style: 14 people
Banquet Chairs: 20 people
Wet Bar in room for snacks and beverages
The Boardroom provides a built-in ceiling mounted projector, drop-down screen, free high-speed wireless internet, DVD and VCR player.
Banquet Room
Room size: 1,232 square feet (44' x 28')
Seats:
As is, at small tables with chairs: 80 people
The Banquet Room, doubling as our spacious Breakfast Room, is available after 11 AM for private functions. This meeting room includes a wall mounted flat screen TV that is equipped to show Power-Point presentations and play DVD's. Wireless handheld microphones are also available as is free high-speed wireless internet.